Your card, your way
A Riverview debit card provides technology you want, how you want it. You get to choose.
---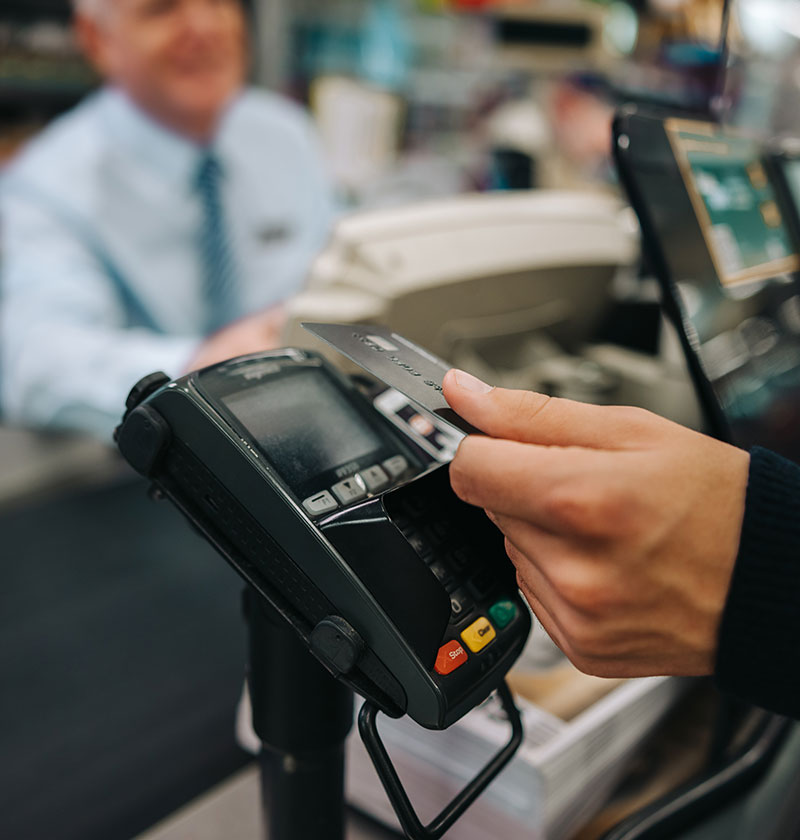 Tap & Pay
Chip cards, now the global standard, offer a new layer of security and are being introduced to give consumers more protection against fraud and theft.
Your chip card comes with technology which makes each transaction more secure by creating a unique dynamic code which is nearly impossible to counterfeit.
Temporarily enable and disable card(s).

Activate card

Report a card lost or stolen

Set transaction alerts

Spending alerts
Alert per transaction

Transaction alerts

Transaction types

Merchant types
Set a transaction to decline if it meets one of the following criteria
Limit per transaction

eCommerce transaction

Transaction type (transaction type is defined by the merchant and Mastercard)
Added benefits of your new Riverview Debit Mastercard®
Better Protection
Mastercard® ID Theft Protection™
Provides you with expert assistance 24/7, should you become the victim of identity theft. To bring you this benefit, Mastercard has partnered with CSID®, an industry leader in identity protection and fraud detection. Learn more or register for early detection services with
Mastercard® ID Theft Alerts™
.
Mastercard® Global Service™
Provides around the clock customer service for all your Mastercard® emergency related questions.
Great Shopping Benefits
Extended Warranty
Doubles the time period and duplicates the coverage of the original manufacturer's or US store brand warranty for a maximum of one year.
*Additional terms, conditions, and exclusions may apply. 
For more information contact 1-800-MASTERCARD.
1. ACTIVATE
To activate your card, have your SSN/TIN ready, call 800-717-4923, and follow the prompts.
2. UPDATE
Update automatic payments with your new card information.
3. DESTROY
Destroy your old Riverview Debit Card. 
Using your Chipped Debit Card
1. INSERT YOUR CARD
At chip enabled terminals, insert your card toward the terminal, facing up.
Do not remove until prompted.
2. ENTER YOUR PIN
Provide your signature or PIN as prompted by the terminal. 
3. REMOVE YOUR CARD
When the terminal says the transaction is approved, remove your card.
Call us right away, we're available 24/7.
Domestic lost or stolen cards: 800-383-8000 
Planning to Travel Abroad?
Notify us so we can ensure your debit card will work.
Client Services: 800-822-2076

Online Banking secure message
Get the most out of your Riverview Bank account
---