The smart choice for safeguarding your identity
Don't wait to become a victim of identity theft, get protected today. Get ID TheftSmart and let licensed investigators protect your identity, detect fraudulent activity, and restore your peace of mind in the event you fall victim to identity theft.
---
What is Identity Theft?
Identity theft is a crime. This crime occurs when someone invades your life, taking pieces of your private identifying information and assumes it as his/her own, thereby causing damage to your credit, as well as your name.
The information can be used to obtain credit, merchandise, and services in the name of the victim, or to provide the thief with false credentials. In addition to running up debt, in rare cases, an impostor might provide false identification to police, creating a criminal record or leaving outstanding arrest warrants for the person whose identity has been stolen.
ATTENTION ID THEFTSMART CUSTOMERS:
Due to a recent change to the ID TheftSmart platform all existing customers will need to set up their account credentials on the new ID TheftSmart portal. If you have any questions, please contact us your local branch or contact ID TheftSmart directly at 855-848-8803.
Our goal is to help you protect your personal and financial information
We've partnered with Kroll, an industry leader in ID Theft Protection and Restoration, to provide you with several options to monitor, detect, and restore your identity should you ever become a victim of identity theft. We offer 3 levels of protection to meet your needs:
Identity Management Services
Fees: $5 per month

Services:
ID Th

eft Counseling

ID Theft Restoration
Monitoring:

Self Monitoring

Alerts: None 

Notification Delivery: N/A
Single Bureau Credit Monitoring
Fees: $8 per month

Services:
ID Th

eft Counseling

ID Theft Restoration

Credit Monitoring of Single 

Credit Bureau (Experian)

 
Monitoring:

Experian Credit Bureau

Alerts:
New Accounts Opened

Payment Delinquencies

Credit Inquiries

Public Record Changes

Address Changes

 
Online (Email Required) or

Offline (Postal Delivery)
Fees: $12 per month

Services:
ID Th

eft Counseling

ID Theft Restoration

ID Integrity Scan

Credit Monitoring of

 

all 3 Credit Bureaus



Experian Credit Bureau

TransUnion Credit Bureau

Equifax Credit Bureau
New Accounts Opened

Payment Delinquencies

Credit Inquiries

Public Record Changes

Address Changes

Web Watcher Scan

Public Persona Scan

Address Aware Scan
First Time User? 

Using the ID TheftSmart Member ID provided by Riverview, complete the login form to continue.
Returning Visitors will enter through the right side if the site, using the User ID and Password created during initial setup.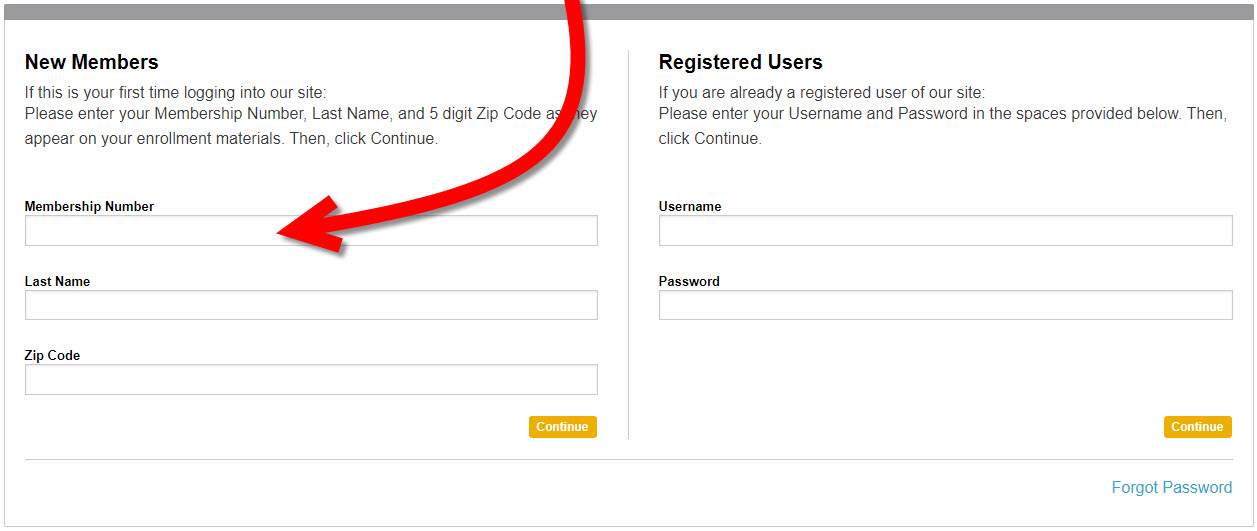 Username/Password Page
This page will be pre-populated with information submitted on your Enrollment Application. You will need to fill out the missing required information.
This includes date of birth, social security number, and email address.

You will then create a User ID and Password, as well as setup the Security Question.
Identity Validation Page
You will be required to answer three questions to validate their identity before receiving any credit alerts. 
Restoration includes confirming fraud, investigating, and identifying its starting point. Even if you have a credit monitoring service already in place, consider this: the Federal Trade Commission estimates that it will take 6 months, 200 hours, and $1500 to restore your identity once it has been stolen. Kroll's ID TheftSmart is the only place you will get a full-service restoration of your identity, saving you time, money, and headache.
You will be assigned a personal investigator, who will:
Investigate known, unknown & potentially complicated trails of fraudulent activity
Organize details of issues & explaining your rights
Initiate credit freezes on your behalf
Make phone calls on your behalf
Issue fraud alerts with:All three national credit bureau: Experian, TransUnion, and Equifax
Social Security Administration (SSA)
Federal Trade Commission (FTC)
US Postal Service (USPS)
Prepare appropriate documentation on your behalf
ID Integrity Scan is an early warning Online Fraud Detection service that performs regular searches of the Internet for your personal and financial information. If any suspicious activity is found, you will be immediately notified via email.
ID Integrity Scan allows you to:
Monitor your name and Social Security numbers on millions of public records through a secure online registry
Register personal identifying information such as address and credit card information to be found and removed from
Internet directories at your discretion
View the risk status of each tracked item on your personal Fraud Detection Dashboard
Receive email alerts immediately if there is any change in the status of a tracked item
Credit Monitoring will notify you of activity on your credit file. An alert is provided when any one of the following activities is reported:
New account openings
Credit inquiries
Payment delinquencies
Public record changes
Change of address

Alerts are provided on a daily basis from the reporting agency. Notification of no activity is delivered on a monthly basis. Clients who select Single Bureau Credit Monitoring can choose to have alerts mails (via US Postal Delivery), on a quarterly basis. Credit Specialists are available 5am-5pm Pacific Standard Time (PST), Monday - Friday, excluding holidays.
Counseling includes one-on-one consultation and advocacy on your behalf. They will not only resolve known issues, but can also proactively identify and resolve previously unknown identity theft events.
You do not have to be a victim of identity theft to benefit from counseling from one of Kroll's Fraud Investigators. If you have a concern about your identity, you have access to assistance and consultation. 
Here are some of the ways Kroll can assist and provide guidance:
How to secure your financial transactions
What are the best practices for consumer privacy
Methods to protect your personal information while shopping and communicating online
Provide insight for preventing identity theft
What are your consumer rights under federal and state law in the United States
How does a parent safeguard the identity of a child who is a minor
Discuss how to effectively shield a recently deceased family member from identity theft
Assist you in the event of a stolen/lost wallet
What to do if you receive a data breach notification letter indicating your information was compromised
Consult in the event you receive abusive or harassing debt collection communication as a result of a stolen identity
Help with interpreting and analyzing your credit report and other consumer reports